Underground Conference 8 - June 15th to 18th 2017
Best time I had in 11 years (UC7).

It's lovely how well the visitors have cleaned up the meadows, which resulted in deconstruction work to be manageable.

Half of my body got eaten by BREMSEN, and I can hardly move, but still happy.

Next up: Collecting impressions and videos. I so want to see a recording of the Opening Ceremony...
added on the
2017-06-20 12:28:11
by
scamp

Weirdbest opening ceremony ever - with lovely handcooked chopper bars.
Also: Ginana Sisters is a perfect summer demoparty drink!
added on the
2017-06-20 16:03:51
by
T$

added on the
2017-06-20 16:48:52
by
D.Fox

Sorry for the delay, after party pages and official results.txt coming this weekend.

Anyone willing to create an ASCII logo (or even a results.txt template) for UC8?
added on the
2017-06-21 23:25:28
by
scamp

added on the
2017-06-22 00:21:07
by
Saga Musix

added on the
2017-06-22 00:35:50
by
Y0Gi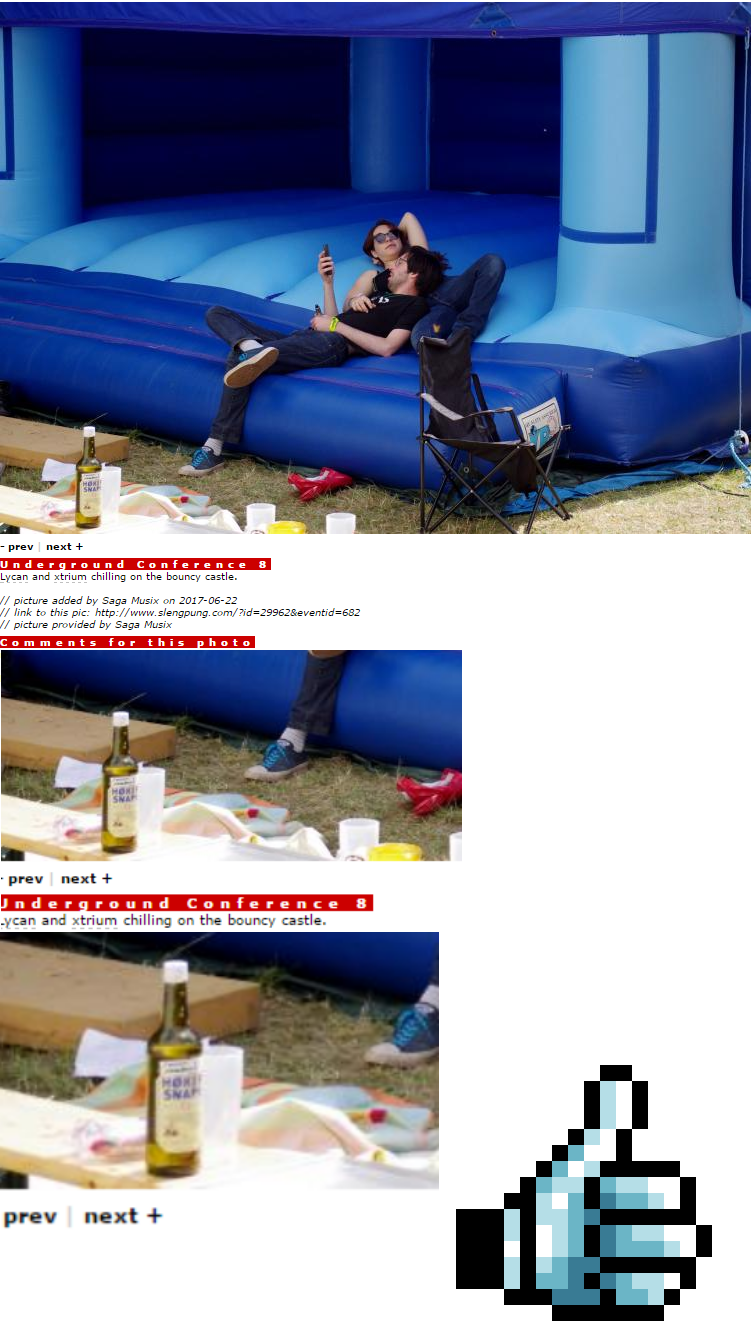 added on the
2017-06-22 08:44:32
by
Puryx

stuff is on its way up on ftp://ftp.scene.org by the germans
added on the
2017-06-22 20:36:19
by
Queen_Luna

login