SOLDIER ONE (Chip Metal (C64 Power Violence)) Episode 1: Quantum Fluctuation
SOLDIER ONE - WITNESSING THE ORCHESTRATION OF TIME
EPISODE 1: Quantum Fluctuation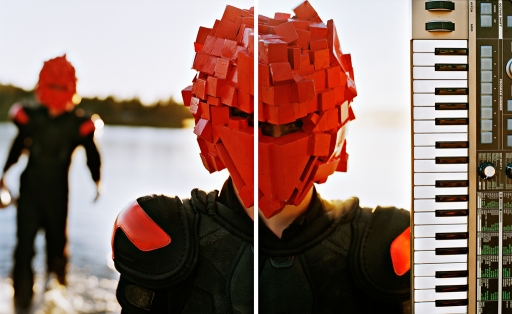 Swedish SID power violence duo Soldier One just released 4 outstanding, mind blasting, reality challenging, futuristic pseudo Sci-Fi songs for everyone to behold. Don't be square, be a filtered pulse and check it out! :D
Free MP3 or FLAC download:
http://www.soldier001.com
Stay tuned for more stuff here on 8bc.org and:
http://www.facebook.com/pages/Soldier-One/107711362590794
If you missed it before, you gotta watch
THE PIXEL TEASER
! A nice little video with Game Boy sound track.
Enjoy! :)
added on the
2011-08-12 16:32:01
by
(451)

nice stuff sounds like Machinae Supremeacy and HORSE THE BAND
added on the
2011-08-12 17:20:48
by
Queen_Luna

Thanks! I'll check those out!
We're really inspired by norwegian Next Life and power violence bands like Crimson Curse, awesome stuff : )

I've started tracking AHX so the new material (probably to be released a few years from now, it's a pain in the ass to make this kind of music) is gonna be true like hell : )

Glad you like it!
added on the
2011-08-12 17:27:42
by
(451)

what is doing this microKorg on the cover???
(I would not pimp it on a cover because it's like one of the most sold korg synth ever, not requestioning its quality, someone gave one to myself)

And sid vs power violence? Oh come on, I really need to check that... I remember having bought one power violence 7" vinyls more than 13 years ago and that was pretty "interesting" :)
added on the
2011-08-12 19:47:07
by
__

kaneel: you should check out Next Life then - awesome.
added on the
2011-08-12 19:48:18
by
gloom

knl >>> MicroKORG has MIDI OUT! : ) For your knowledge we did press photos with a C64 too, I should probably have uploaded those instead.

And I totally agree with gloom, Next Life is awesome! Actually one ex-member is here on pouet.net!
added on the
2011-08-12 20:03:46
by
(451)

CASID: all I want to reply to your midi out answer is "xD" :)
But yeaaaaaah ok, I have to check that someday for sure, in general, metal+chip is better than metal alone.
added on the
2011-08-13 01:39:40
by
__

I guess xD is as good as it will get with this release that I busted my friggin ass off to get done, but that's OK, I will keep them coming : )
added on the
2011-08-14 03:41:06
by
(451)

Oh, funny :)
added on the
2011-08-14 11:36:06
by
closed

login