Underground Conference 12 - Sun July 3 to Sun July 10 2022 - Bingen am Rhein, Germany
This summer, join us for SEVEN DAYS of non-stop insanity at the craziest outdoor demoparty event ever - Underground Conference 12.
Underground Conference is a somewhat satirical open air demo party, combining the best of a beach vacation, hanging out with your scene friends and an amazing set of competitions to show off your skills.
Already in 2020 we had proven that a demoparty can be done during a pandemic safely. In 2021 we not only further improved our security concept, but also had decided to compensate for all the other parties that got cancelled - by making UC the longest non-stop demoparty ever. It's 2022, and there still is a lot to compensate for. So we are pulling it off again: Yes, UC12 again will run for a full week, from Sunday, July 3 to Sunday, July 10 2022.
So go register your vacation time with your employer or architeuthis dux now!
Party website
What to expect (impressions from 2021)
added on the
2022-02-06 20:16:10
by
scamp

[:D]
added on the
2022-02-07 18:19:54
by
scy

Doing outreach to the dutch scene at Outline I was reminded that travel cost can be high for international sceners with low income.

I'd like to mention that in June, July and August there is a 9 Euro ticket in Germany that allows you to use all regional trains for the full month. Of course crossing Germany only via regional train takes time, but it boils down that from the Dutch, Belgian, French, Czech, Polish , Austrian and Swiss border on it only costs you 9 Euro to go to UC by train and back.
added on the
2022-05-29 20:08:28
by
scamp

I need a car to be able to come.
added on the
2022-06-03 00:25:53
by
24

I plan my vacation....



=)
added on the
2022-06-03 00:33:24
by
nodepond

Please note that there is a wonderful UC-Party channel on SceneCity to discuss all your non-needs.
added on the
2022-06-04 11:36:42
by
scamp

And as a note for the first-comers before the final website is up: About half of our visitors stay the full week (Sunday to Sunday), the other half stays Thursday-Sunday only, when most of the compos run. Basically: First half of the week is relaxing/vacation/working on releases, second half is compos. So if you can't afford a full week of vacation that's not a showstopper.
added on the
2022-06-04 11:40:08
by
scamp

Did y'all book your campers or pack your tents yet? I'm so looking forward to chilling at the lake with the scene family already!
added on the
2022-06-16 11:27:44
by
v3nom

YES
looking so forward to UC12 :) already writing intro code.
added on the
2022-06-16 14:00:21
by
NR4

already pre-packing. looking forward. a lot.
added on the
2022-06-18 17:31:12
by
yoda
Yeah, we are pretty late - UC12 is going to take place in just two weeks from now. But finally the full website including party registration is launched \o/.
Go check out the list of competitions (there is more to come!), and if you haven't been to UC before check out what it's all about and what to expect.
Check out the website now. Please note that registration is mandatory and should be done ASAP. There are no tickets at the door, all tickets must be bought in beforehand.
In case you can't make it for the full week (for example because you can't get vacation at your job) it's also fine to join Thursday-Sunday on our Weekend ticket only. This way you get the party minus the vacation ;)
Also please note: Yes, we are vetting registrations, but no, we are NOT "elite only". We just want to make sure that only sceners that are known to be fun partying with are joining.
https://uc12.party
added on the
2022-06-19 16:49:17
by
scamp

Seven days? Be careful. We could make a demo in that time.
added on the
2022-06-24 03:08:15
by
Hatikvah

Here are a couple of reminders / things you can help with:
1.) If you are planning to come to UC and haven't done so, please
REGISTER NOW.
We really need to know the number of participants so we can adapt our orders for food/drinks etc.
2.) If you know someone who said they'd be coming but can't find them on the list of registered users (scroll down on
https://uc12.party/index.html
), please bug that someone to register now.
3.) If you are coming and know someone who'd be a great fit (great to party with) for UC, please invite that person.
4.) We are still looking for more demoshow organizers for our evening program during the week. Requirements are: a) you have a concept b) narration is optional c) you have tested your stuff to work either on a computer you bring, or you test them on the compo PC well in advance on location.
5.) We've already got plenty of amazing concerts and DJ Sets, but if you'd like to do one, please let us know.
And final point:
Please join the ~UC-Party channel (#UC-Party via IRC) at
SceneCity
(
Instructions
).
added on the
2022-06-25 01:21:27
by
scamp

In addition to the
regular over-the-top compos of UC
, we have a few additional compos to keep you busy:
-- Scene Poetry --
Yes, coding in your basement is cool, but real-life, unstreamed demoparties always have that special personal connection with them, the unique vibes that are of a higher fractal-dimensional poetry, the way you gracefully express yourself in your most natural charm. The peak demoparty moment is when you finally realize that all the years of hard-wired assembler training were just the prelude for what is ultimately the intimate dance of your deepest soul with the low-resolution manifestion of outer surroundings.
For this compo, the language you code your entry in will not be C, Rust or Brainfuck, it rather be... Human language! We know that you have the most beautiful inner child, we know that you are good with words, so emerge before us, pull your most cheesy rendition of what someone could call poetry, and make it about the Scene - what you love, what you hate, what you envision, what you commiserate with! just bring your voice to the people.
Rules:


anything goes, you'll get a mic and max 3min on the stage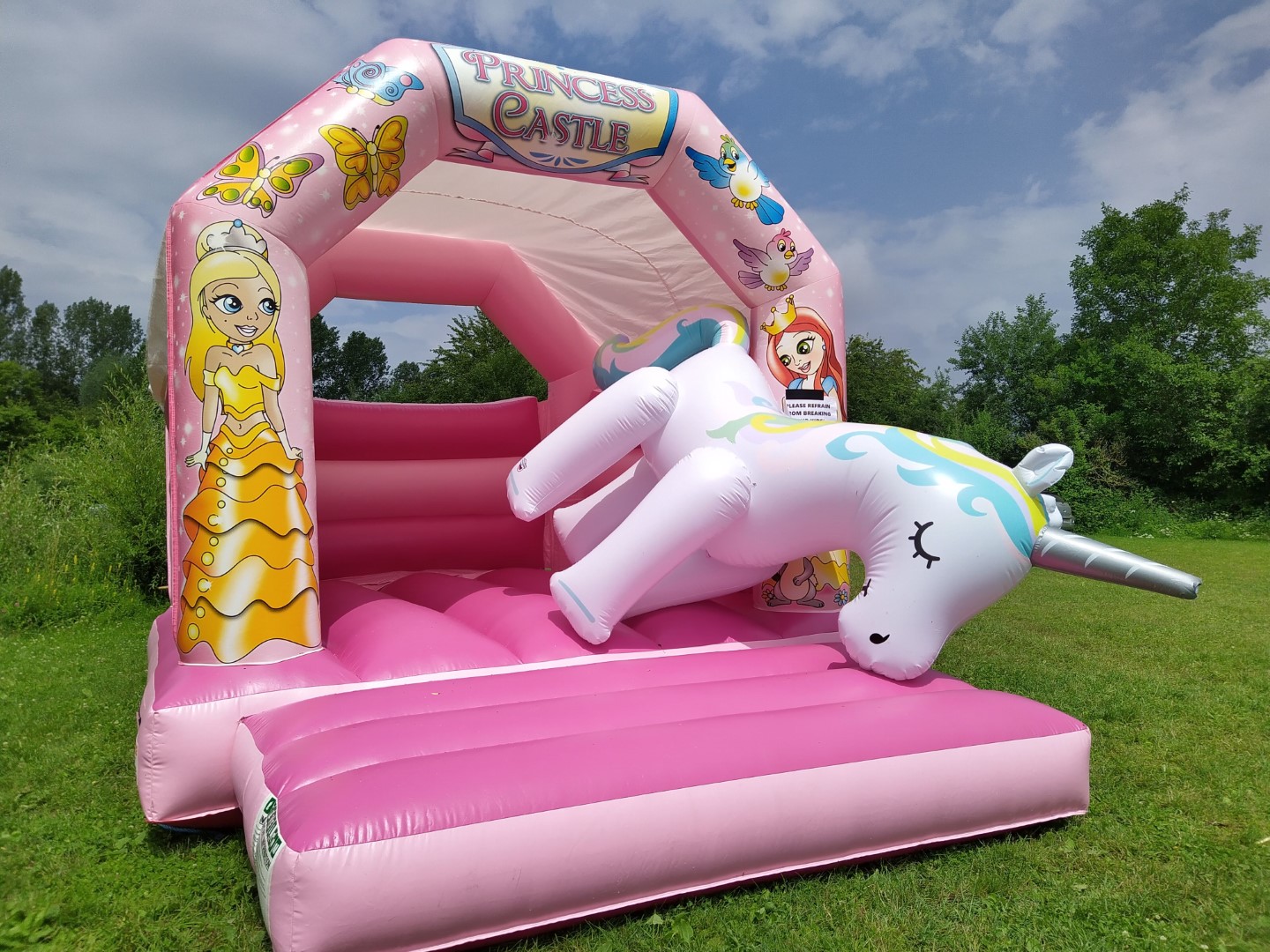 -- calypso.sid Remix --
So far you only had one version of calypso.sid (aka "grooven") playing in your head for weeks after attending UC - but we want everyone to have a different version playing in their head! At the same time. Over and over. Forever! Diversity, yeah!
Feel the groove(n) and be part of this cacophony of awesomeness by taking part in the calypso.sid remix compo at underground conference.
Rules - your entry must:


be no longer than 1 cycle of the main theme

a loopable .wav

We'll play your looping entry for 3 minutes. Do change the tempo, add your own instruments, layers, whatever you like. As long as you stick to working within the limitation of using just one single iteration of the theme.

If you're confused:
here's a midi file with the theme
. The length, as is, is the loop you're working with. No duplication. No intro. No outro. If you feel like making a 9 BPM version that plays for 3 minutes - that's okay. As long as you stick to the length of the content.
Also here are
two
examples
, made by the faboulous ronny.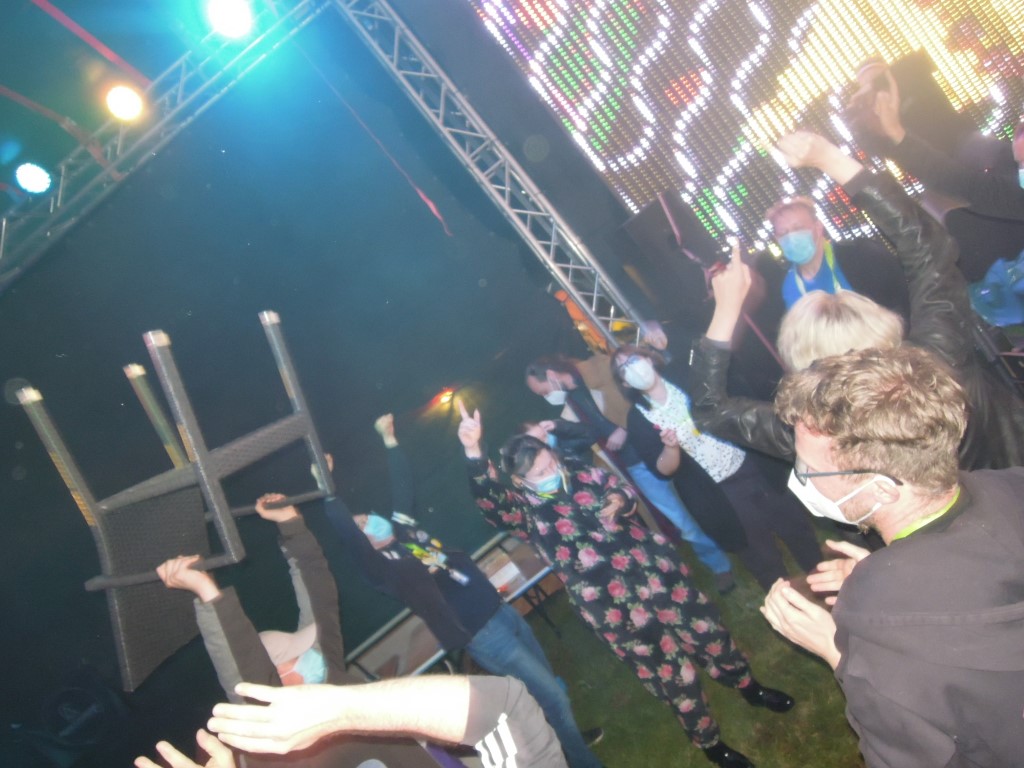 -- 32k Gabber Executable Music --
Ever wanted to participate in some demoparty's Executable Music competition, but then sobered up to the realization:
They'll never like my awesomely hard-hitting, mind-distorting, monotonously-raving and spasm-inducing GABBER?
That thought was probably true. Which doesn't change that at UC12, you finally get your chance that only because it's small, it doesn't have to be gentle.
Rules:


32kb (unzipped) windows executable file

Max length: 3mins (will be faded out if longer)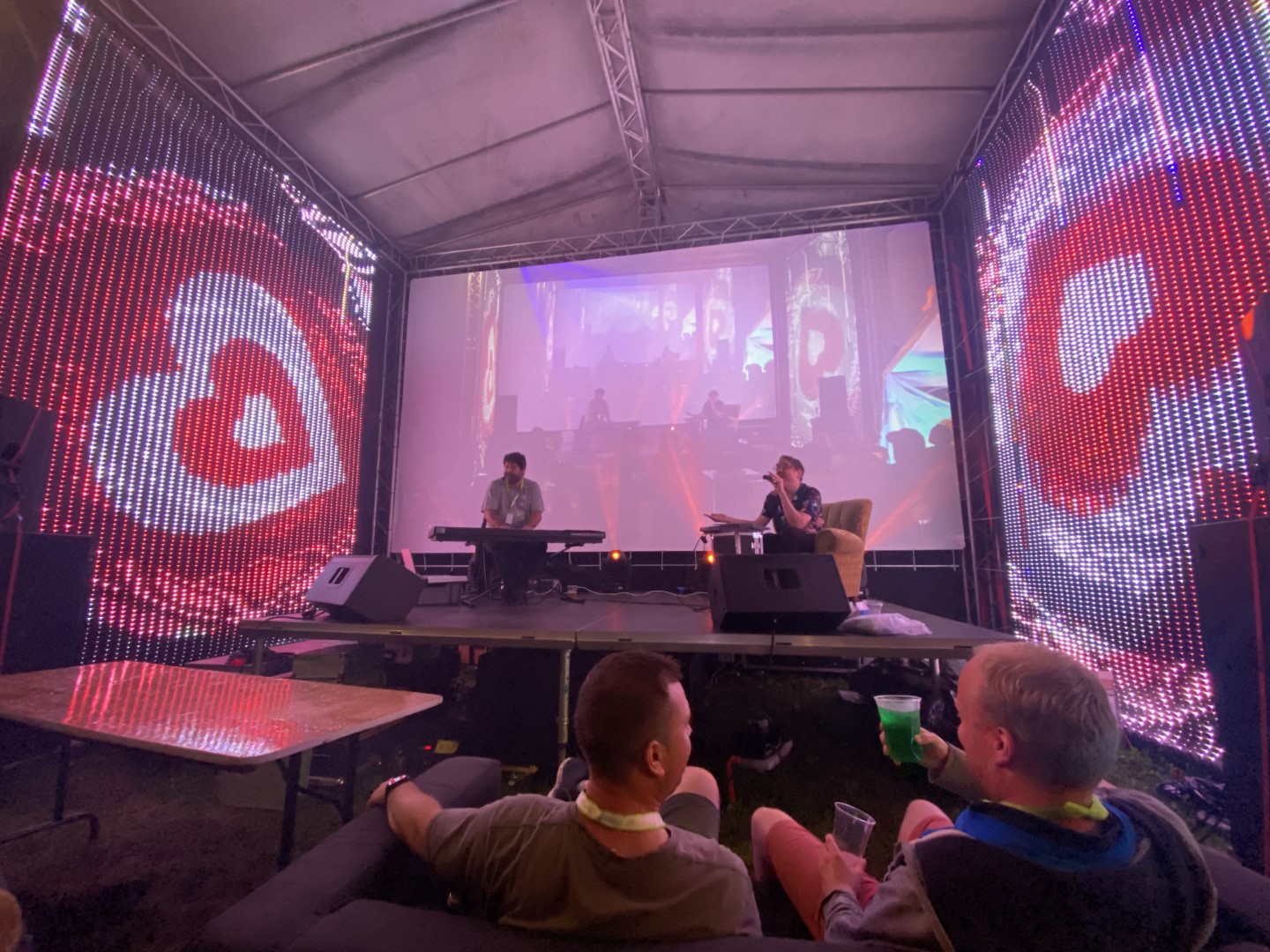 -- LED there be light compo --
It has been two years since you first laid your lustful eyes onto our giant LED monsterwalls. With their captivating glow (and carefully selected pixel errors) they cast that spell on you - Oh, why can't I control thee? Why indeed, is it not so utterly undemocratic, that only a self-proclaimed elite can decide over that tantalizing halo? Is that even legal?
Enter the LED GIF Compo. Here, you up the LED diversity by giving us your best GIF that is subsequently directly portrayed on the LED monster by none other than BeRo himself.
Rules:


resolution is 96x150 pixels, each 48 pixel width will be assigned the corresponding side (see image)

the maximum display flamerate is 10 FPS

color resolution is usually less than 4 bits per RGB channel, so don't overdo it with the sophistication

backing track will of course be the GIF compo classic of Cocio & Finsprit - Reflex

enjoy!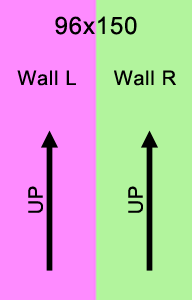 Don't be shy, even if it's your fist demoparty
(hi styx!), there should be a compo or two you can participate in and shine!
Have fun!
added on the
2022-06-26 12:32:37
by
v3nom

login